Someone asked me about my advise regarding writing. I looked at them with a blank stare. I'm sure its the same look I give my kids when they ask uncomfortable questions. But it wasn't because I was uncomfortable, or not even because I was caught off guard, but because I don't really know what advise to give them. On my best days, writing is still a struggle for me, so for me to give advise when I need it badly myself? Talk about the blind leading the blind.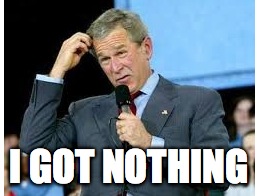 However I do have a couple of things I've learned along the way.
1. Find your own tribe. Whether its another writer, or a group of writers, find someone who shares the same goals as you, and has the same interests. I'm not saying find your clone but there has to be enough commonality to keep you grounded and focused on being a writer. But more than the compatibility, find someone who will push you when you need it and be honest with you. Cheerleading is great but it has to be based on honest assessment of your ability to be a writer.
2. Read. There is no other way around this. READ. Read what you like, read what you don't like (or at least try) as you'll never know what you'll discover. Re-read the classics, pay attention to new work. Read for enjoyment. Read to learn. Read to discover. Keep reading. You cannot be a writer and not be a reader. These are not mutually exclusive, rather one flows from the other.
3. Write. Write. Write. Write crappy stuff. Write great stuff. Write that embarrassingly bad first draft. Write what you want, what you need. Write for you. Write for others. Write for whatever reason, just write. Practice is what makes you a better writer (that and reading). So even when you don't feel like it, write. Did I say write?